Create a Business that Works for You!
Unlock the financial potential of your group therapy practice, medical practice, law firm or service based business.
Our CPA firm offers tailored financial strategies to boost your business success.
Take our free Financial Foundations Assessment to gain clarity on improvements you can make to get confidence and peace of mind while operating your business. You can also schedule a free meeting with a staff member to discuss challenges or questions your business faces.
Let's see if we're a good fit...
During our meeting, we will take a holistic look at your business. You will walk away with a better understanding of the key numbers that drive your success.
Helping Business Owners Succeed Since 1971
You can be a leader in your industry, whether service or product. Let us help you grow your revenue and profit, and keep more of the dollars that you make. You need more than just an accounting department: you need a solid business plan too. We will increase your business' value and success through the strategy that we develop together.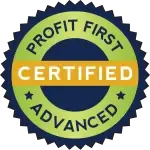 Gain Financial Certainty
Rid yourself of any confusion about your finances. Let our team help you gain clarity, confidence and peace of mind so you can live your best life. Confidentiality guaranteed.
Accounting
Becoming a CPA requires a degree, expertise, and continued education. There is more to it than simple math. Let us use our skills to increase your financial health.
Advisory Services
Each business, and client, is unique. Our knowledge enables us to assess the issues facing your business and understand what changes can be made to increase profitability.
Taxes
A properly prepared tax return gives you peace of mind, knowing that your return was properly prepared. Our understanding of tax law reduces your liability without exposing you to risk.
Let us get to know you and your business, and see what you can do to understand and improve your metrics of success.
Joyce Marter
Tim Kenny saved my business and helped me successfully sell it seven years later. I am forever grateful. Tim provided a business valuation, made introductions to get me the best banking, and provided consultation to make my business profitable. He then introduced me to a broker and was instrumental in the due diligence and sale process. Tim is kind, caring, extremely knowledgeable, wise and professional. I have referred more than five friends and colleagues to him with great confidence, all who have provided positive feedback as well. I highly recommend any opportunity to work with Tim.
View More Testimonials
Marion Hauser
I have been working with Kenny & Kenny for more than 15 years. Tim Kenny & his team have been invaluable to not only my company but to me personally. As a new business owner, Tim took me under his wing and taught me everything there is to know about running a business. Since hiring his firm our company has not only improved our processes, but revenue as well. Tim is now a key trusted member of our team. I cannot more highly recommend not only Kenny & Kenny's accounting services, but their presence as a consulting member of anyone's business. Honest, trustworthy; learns your business, knows your business and works for you. It will be the best decision you ever make.